Gastroesophageal reflux disease: intraoperative complications
J Marescaux,
MD, FACS, Hon FRCS, Hon FJSES, Hon FASA, Hon APSA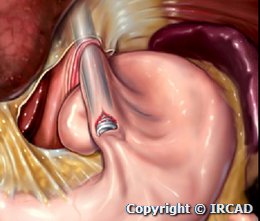 Abstract
The description of the intraoperative complications relating to gastroesophageal reflux disease covers all aspects of intraoperative complications. Operating room set up, position of patient and equipment, instruments used are thoroughly described. The technical key steps of the surgical procedure are presented in a step by step way: perforations, hemorrhage, pneumothorax, emphysema, vagus nerve trauma.
Related specialties